Services Offered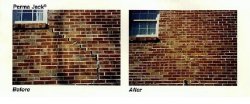 For concrete services you can trust in and around Indianapolis, look no further than United Dynamics, Inc. Our concrete contractors offer everything from foundation repair and basement waterproofing. We care about the quality of our workmanship and our customer service, striving to give you a great overall experience no matter how large or small your job. We also care about keeping our rates reasonable. Whether you call us for foundation stabilization or waterproofing a basement, we'll charge you a rate that's fair and competitive. To get started, call United Dynamics, Inc. to schedule your appointment!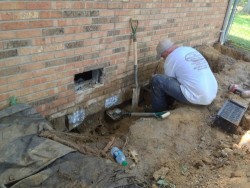 Our comprehensive array of concrete services includes:
Foundation repair
Foundation stabilization
Foundation crack repair
Concrete leveling
Basement waterproofing
And more!
Do you need to have cracks in your basement wall repaired? Has your foundation started to shift or settle? Are you concerned about how foundation problems will affect your building's stability long term? United Dynamics, Inc. is here to help. Our concrete contractors are knowledgeable and skilled. We'll be able to meet your needs.
Foundation Contractors Since 1989


One of the biggest things that sets United Dynamics, Inc. apart from other commercial and residential concrete contractors in and around Indianapolis is our extensive experience. We've been in business since 1989. That means we have ample years of firsthand experience resolving foundation problems and providing wet basement solutions. We'll put everything we've learned in those decades on the job to work at your property to ensure that you get exactly what you're looking for.
Licensed & Insured for Foundation Piering & More
We're proud to be fully licensed and insured for foundation crack repair, mudjacking, and all of the other services we offer. When you come to us in need of wet basement solutions, repairs for bowing foundation walls, and more, you can breathe easy knowing you're in excellent hands. On top of our licensing and insurance, we're affiliated with the Better Business Bureau, the Basement Health Association, and the Building Industry Association of Greater Louisville. With United Dynamics, Inc. on the job, you can have protection and peace of mind.  
Free Cost Estimates Available
We offer free cost estimates for all of the work we do. If you've been holding off on foundation piering, bowing wall stabilization, or other important jobs because you're worried about how much it will cost you, give United Dynamics, Inc. a call today! We'll give you an honest and accurate estimate. And, because we stand behind our workmanship with a variety of guarantees, you can be sure your money is being spent wisely. Contact us now to learn more.